1
Print a plan
from Oplan web app.
2
Start Sequence
in a few seconds
3
At a glance,
know what you should be doing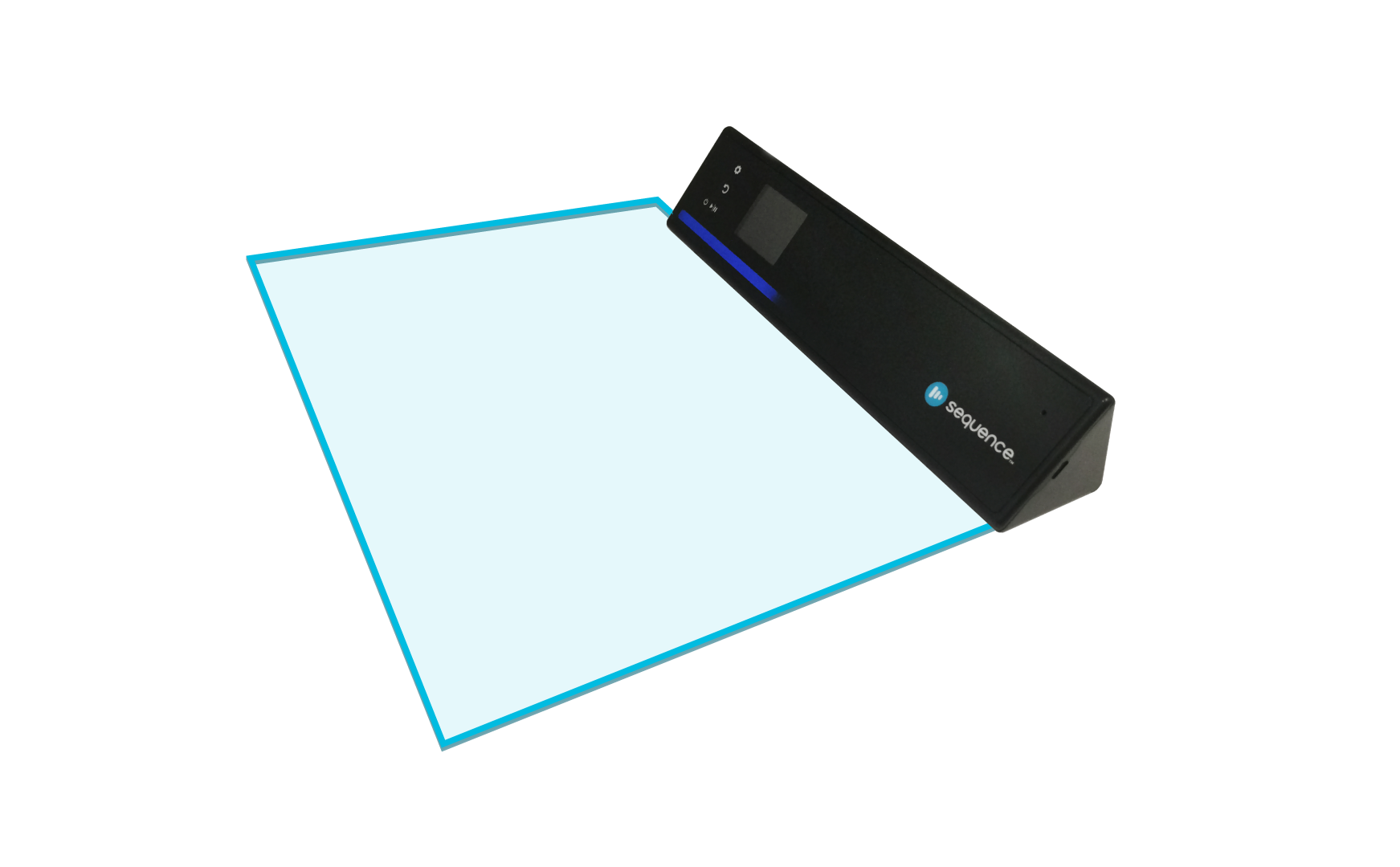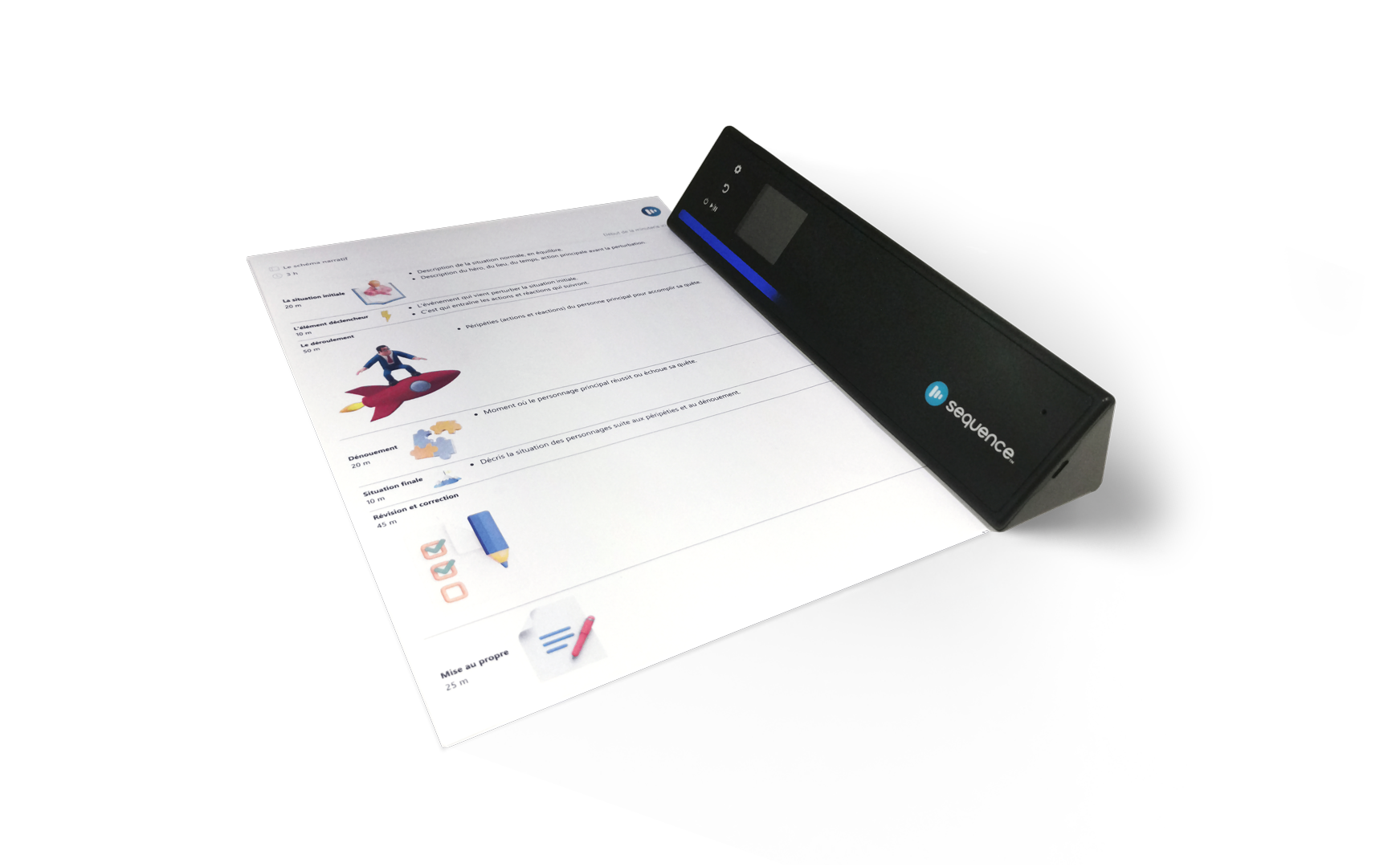 A timer that doesn't stress!
A better way to accomplish
Your tool to respect each student's learning pace and help them develop independence. A class timer that doesn't put pressure on their shoulders, while allowing you to be on time.
Performance anxiety

Whether it is small details keeping you from going forward in your task or the fear of not knowing if you'll finish everything in time.
Limited feedback

Without information about the elapsed time during and after the tasks, no real feedback is elicited.
Obstacle to autonomy

Students are not equipped to take over an assignment in order to develop independence in completing tasks.
Improve time management in the classroom
Time management in evaluation situations
Stress, anxiety, increased body temperature and others are disruptors of time perception. The minimal cognitive processing needed for the visual clue leaves all the energy for the task at hand.

Know what and when at a glance
Our easy to process time cues combined with our plans gets the user into action in one glace.
Promotes self-regulation and autonomy
By displaying all the information needed and fostering task-engagement.
Eases transitions
Whether it be a new classroom or a new subject it offers a structure while staying flexible to adjustments.
Structures group activities easily
Sequence
TM
and its plans can easily be shared and used in smaller groups, for projects or workshops.
Excellent for studies, work or daily life tasks
Can even be used to jumpstart your day with a period of physical activity, reading or to help with daily chores.
The average annual increase of college students with disabilities has been 13% since 2014.
Data from the 2019 to 2021 QCHSA statistical reports
Use SEQUENCE™ with Oplan in three different ways
What can SEQUENCE™ do for you?
Set time quickly
Rotation control knob
Easily add or remove time with the control knob. Press the knob to change the unit. Reset time with reset button, press twice to reset all units.
From 0 to 100
Linear LEDs strip
32 LEDs located on SEQUENCE™ can to intuitively indicate the progress of the entered time sequence.
Slow flash to notice elapsed time
At the end of the sequence, the LEDs blink slowly to indicate to the user that the time has elapsed.
Show or hide data
Get more information while playing
With the setting button you can see the information about the current playback.
Measurement of extended time
Know how much more time you take
When the time sequence is complete, the LEDs flash lightly and the display shows the extra time taken. This way you can see how much more time you have used than your initial goal.
Resume last sequence
When you want to resume later
SEQUENCE™ saves your playback so you can resume it later. Ideal for longer tasks.
Set brightness as you wish
4 levels
To accommodate all types of eyes and all levels of sensitivity, Sequence offers 4 levels of brightness that can be adjusted in the settings.
See how our classroom timer helps teachers and students
To help teacher
Daily routine
Study plan
Written essays

Given homeworks

Oral presentations

Individual work with personalized plans

Students with special needs
To help student
Personalized learning

Group activity
Daily routine

Written essays

Accomplish homeworks

At home for everyday tasks

Exam

SEQUENCE™ user guide